EV Automotive High Voltage DC Relay
High Current DC Relay
Our high-voltage pre-charge relays are electromechanical devices designed to switch high voltage loads. These relays operate in the same way as electromechanical relays with the addition of features that allow these to be used in high voltage applications like battery disconnect units (BDU) and charging systems supporting the future of mobility. All of our automotive relays and contractors comply with the demanding switching requirements of hybrid and electric vehicles.
An EV car high voltage DC relay is an electrical component used in electric vehicles to control the flow of high voltage direct current (DC) power between the battery and various components of the vehicle, such as the motor and the charging system.
The high voltage DC relay typically consists of a coil, contacts, and a housing. When a voltage is applied to the coil, it generates a magnetic field that pulls the contacts together, allowing the flow of current through the relay. When the coil is de-energized, the contacts open, interrupting the flow of current.
In an electric vehicle, the high voltage DC relay is typically used to control the flow of power from the battery to the motor and other components. For example, when the driver presses the accelerator pedal, the high voltage DC relay closes, allowing the current to flow to the motor, which then turns the wheels. When the driver releases the pedal, the relay opens, cutting off the power to the motor.
The high voltage DC relay is an essential component of an electric vehicle's electrical system, and it must be designed to handle the high voltages and currents that are typically involved in an electric vehicle's powertrain.
Ceramic Brazing seal
Rectangular EVM Series
Silence
Compact structure, low noise 
Safe
The mixed gas mainly filled with hydrogen can prevent the contact from oxidation and burn 
High Currency
40A 85℃ long time current carrying capacity 
special epoxy seal
Cylindrical EVI Series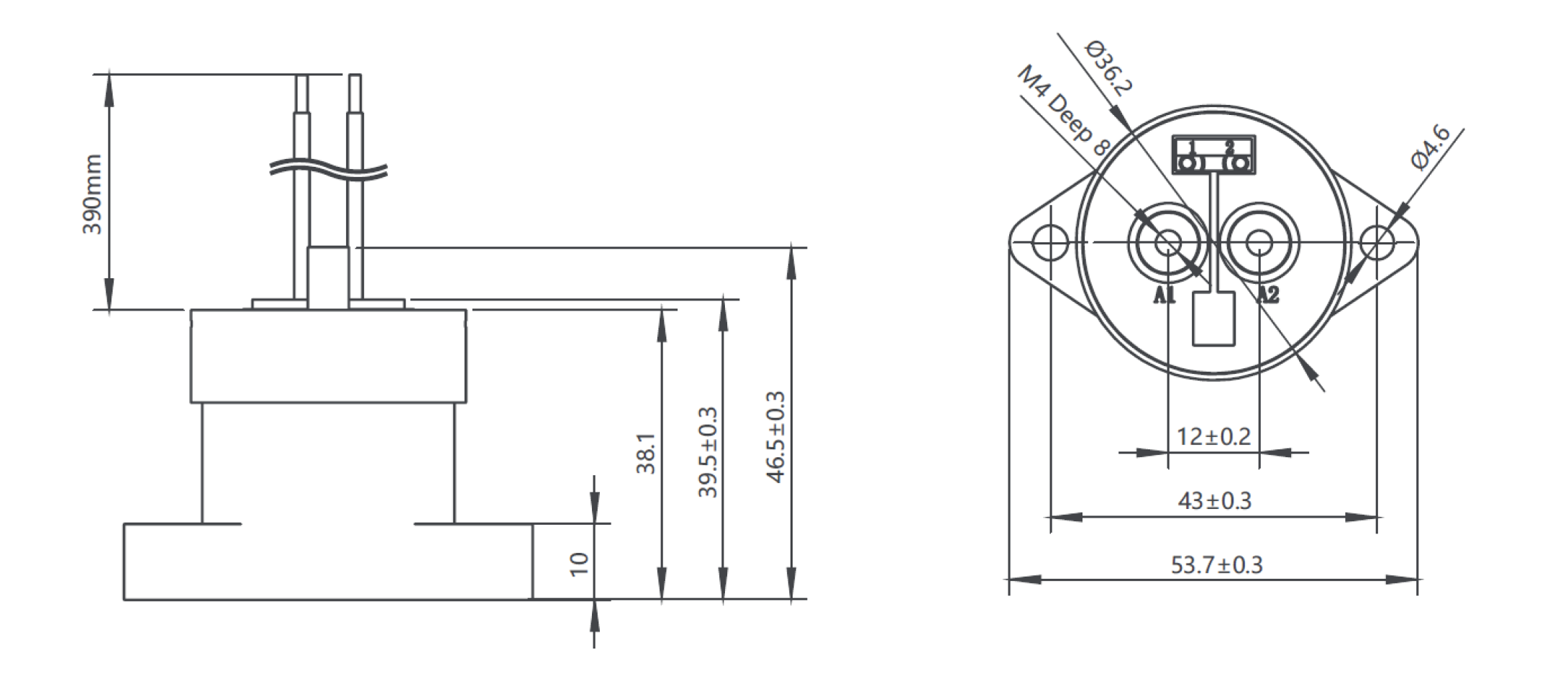 Silence
Compact structure, low noise 
Safe
The mixed gas mainly filled with hydrogen can prevent the contact from oxidation and burn 
High Currency
40A 85℃ long time current carrying capacity 
Automotive DC Relay
Customized Relays can be provided